A Little Investment in Self Care
Services & Rates
Welcome to Safety Harbor Therapeutic Massage Center
We want nothing more than to help you heal, relax, rebalance, rejuvenate, and retreat with our therapists.
What makes us unique
Our facilities are set up for your health and safety, supporting a full

60 or 90-minute

massage or therapeutic treatment, whereas most offices do 50 and 80-minute sessions.
Our

Therapists & Aestheticians are all highly trained

and experienced in the treatments they provide.
And There is More
We also tier our

pricing based on expertise and experience needed

for treatments. So you pay for the treatment you need and want and nothing more.
No membership to join or commit to.
Packages never expire and you can share them however you would like. No stress! That's the whole idea right?
Always complimentary: Aromatherapy, Thermaphore moist heat treatment, china gel pain relief topical treatment.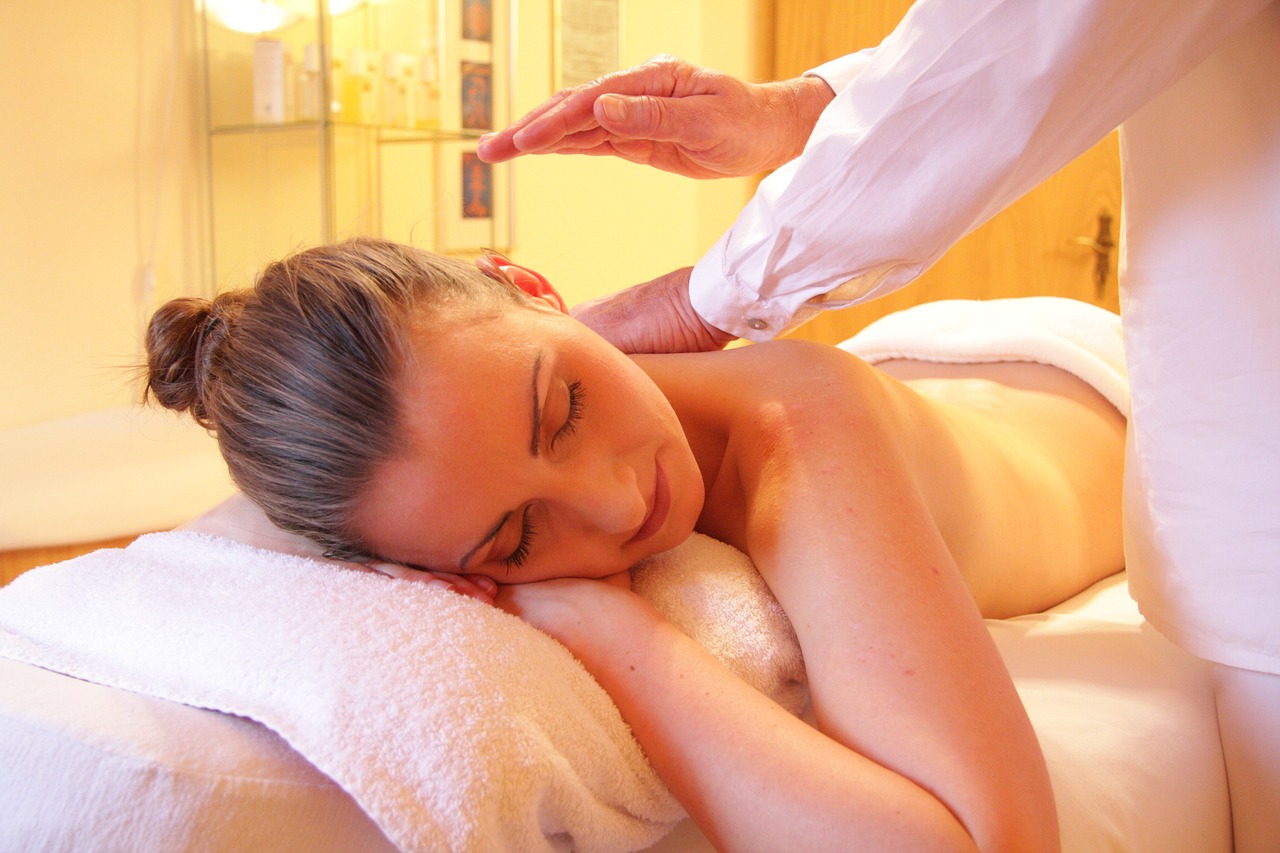 Stress Reduction Massage (Relaxation)
This type of massage consists of long, flowing strokes with very light pressure. This massage is meant to relax the nervous system. No problem areas are addressed and no therapeutic body work is included in this treatment.
60 Minutes ($70)
90 Minutes ($110)
Combination Massage Therapy
During this treatment we combine therapeutic techniques and relaxation massage to treat some of your nagging issues while including some relaxation along the way. 50/50 therapeutic/ relaxation. This is not a full session of targeted therapeutic work.
30 Minutes ($45)

60 Minutes ($80)

90 Minutes ($120)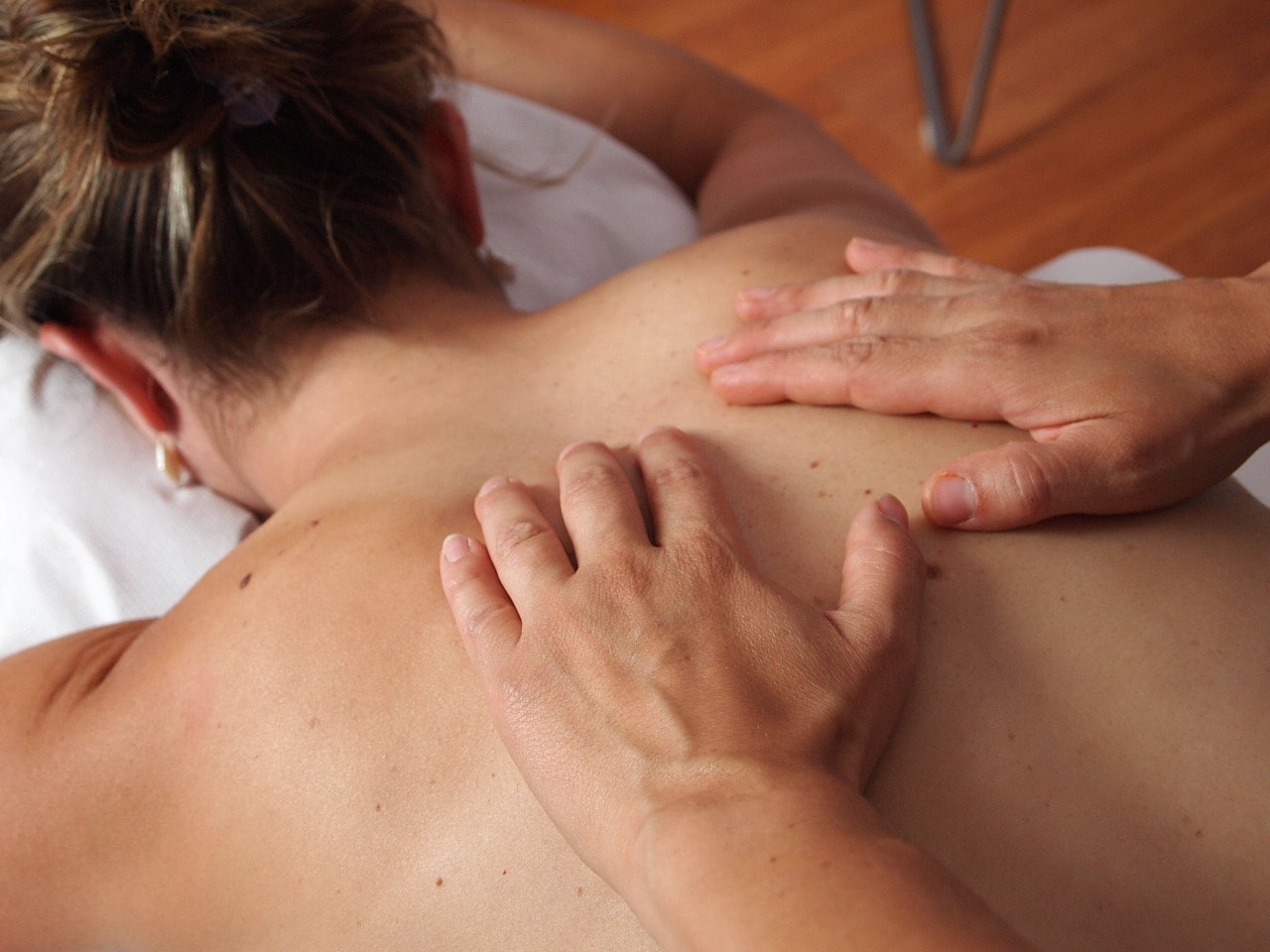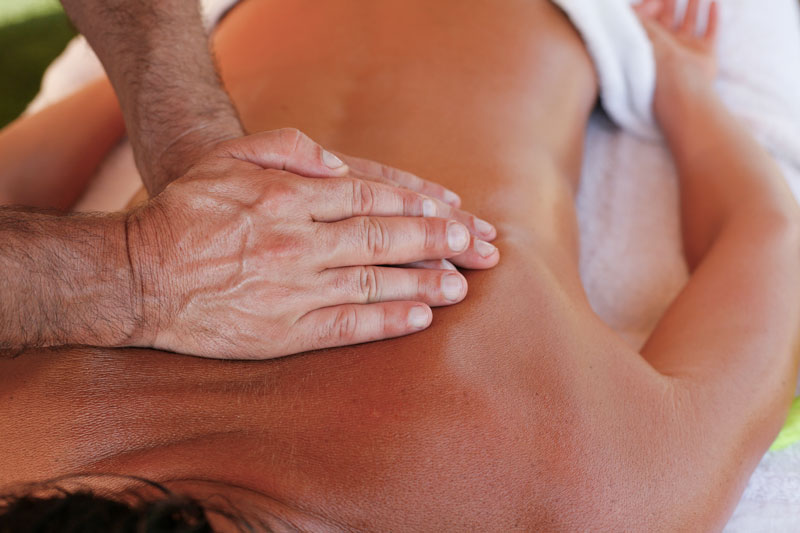 Deep Tissue, or Sports Massage
This treatment is either a full session of Deep Tissue Massage and/or Sports Massage. Specific targeted therapeutic bodywork for the entire session.
These treatments (Deep Tissue) do not imply ongoing  deep pressure during the duration of the session (although they can be.) It does not have to cause discomfort, so always communicate with your therapist if it does.  The overall integration of these therapies is considered specialized work for the entire session.
 30 Minutes ($50)

60 Minutes ($90)

90 Minutes ($135)
Specialty Massage
A full session of targeted therapeutic work for the entire session. Another reason why a session might be considered Specialty Massage is if includes any of the following specialized modalities with therapists who offer them.  Please mention these when booking, so our front desk schedules you with an appropriate therapist.
Specialties in the following modalities:
Neuromuscular Therapy

Hot Stones

Myofascial Release

Manual Cupping     

Reiki

Reflexology

Cranial Sacral Therapy
 30 Minutes ($50)
60 Minutes ($90)
90 Minutes ($135)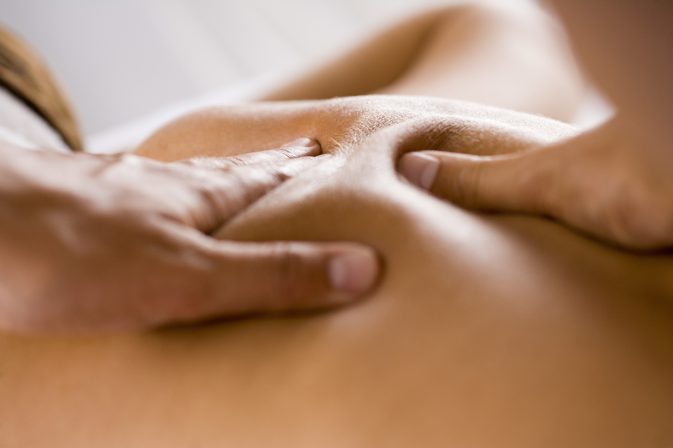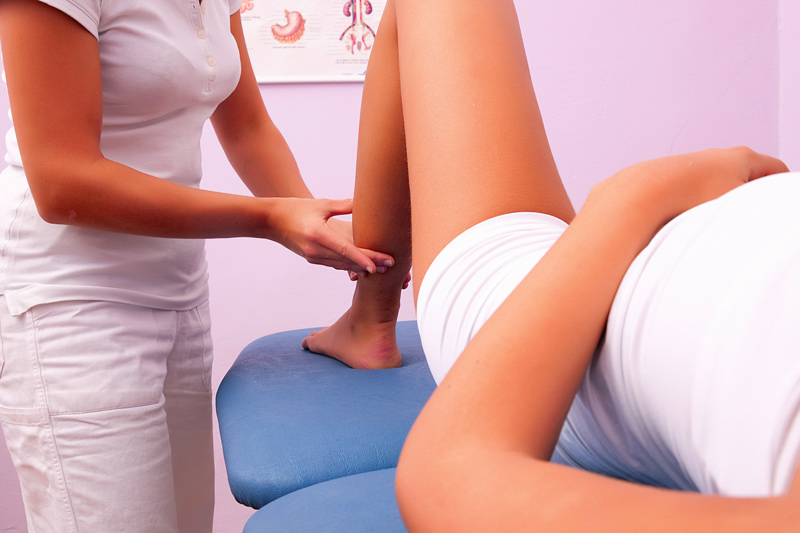 Lymphatic Drainage Massage
Lymphatic massage, sometimes called manual lymphatic drainage, is a specialized type of medical massage. It can help treat lymphedema, in which lymphatic fluid collects in certain areas of the body because it cannot drain away effectively. This type of massage aims to improve the flow of Lymph fluids and reduce swelling by making space for the fluid to flow and improve healing.
Medical & Post Surgical:
Lymphatic Drainage Massage is frequently recommended by plastic surgeons during the recovery phase following cosmetic procedures. It helps to decrease recovery time and improve results, by reducing post-surgical swelling and fibrosis (scar tissue formation). It is most often recommended for both their patients' comfort as well as to help them get the best possible results after their procedure.
60 Minutes ($100)

90 Minutes ($145)
Prenatal Massage Therapy
We focus on the special needs of the mother-to-be as her body goes through the dramatic changes of pregnancy. This treatment enhances the function of muscles and joints, improves circulation and general body tone, and relieves mental and physical fatigue.
60-minute Prenatal Massage ($90)
90-minute Prenatal Massage ($135)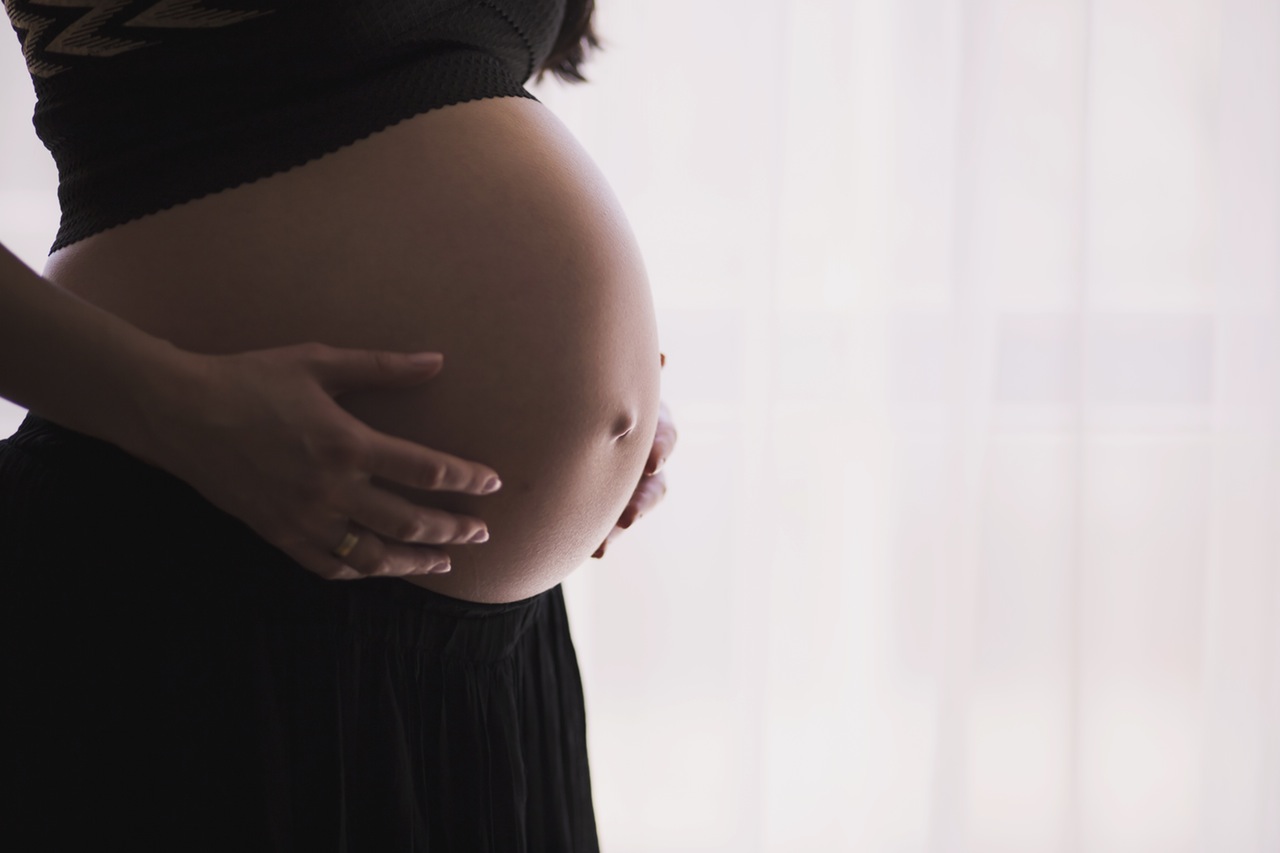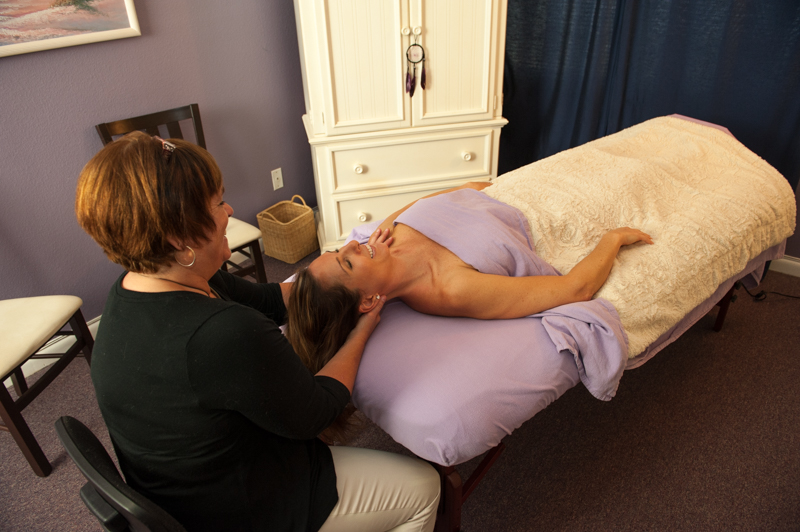 Neuromuscular Therapy
Neuromuscular Therapy is the utilization of static pressure on specific myofascial points to relieve pain. This technique manipulates the soft tissue of the body (muscles, tendons, and connective tissue) to balance the central nervous system.
15-minute increments of Neuromuscular Therapy ($45)
On-Site Chair Massage
A great way to show your employees appreciation! It also promotes wellness and creates an atmosphere that encourages creativity and motivation. The results will speak for themselves!!
Call for information on how we can help make your work event unforgettable for your employees!
Pricing starts at $100/hr for a minimum of 4 hours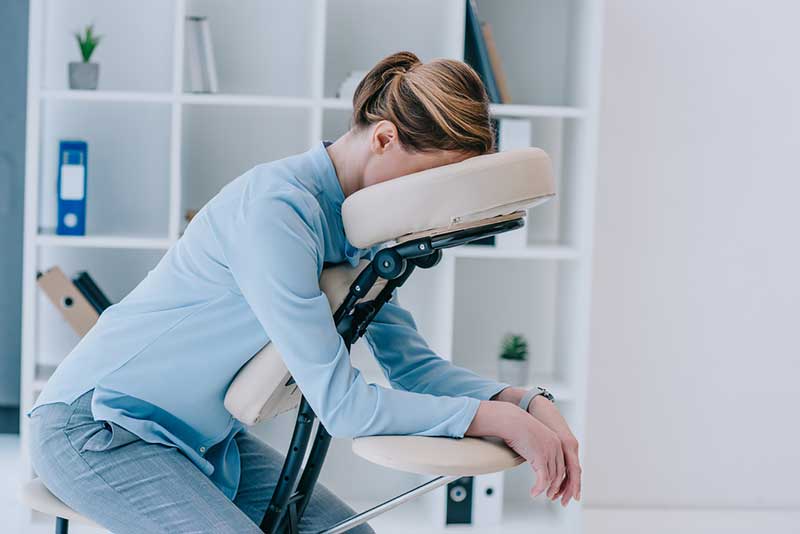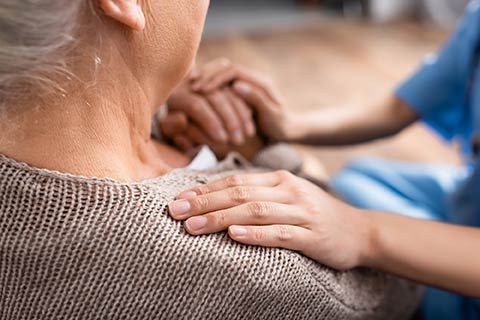 In-Home/Hospital Massage
Therapeutic massage can be provided in a variety of settings which can include in-home care and hospital settings. Massage therapy can reduce pain levels, improve sleep, and can decrease the stressors related to bed-bound situations. Massage therapy can stimulate circulation and reduce blood pressure and has been shown to provide a "significant psychological benefit", reducing anxiety and the sense of isolation felt by many patients in various medical situations. Therapists are available for clients who are unable to leave their homes or are in the hospital or other medical facility.
60 Minutes ($130)
90 Minutes ($175)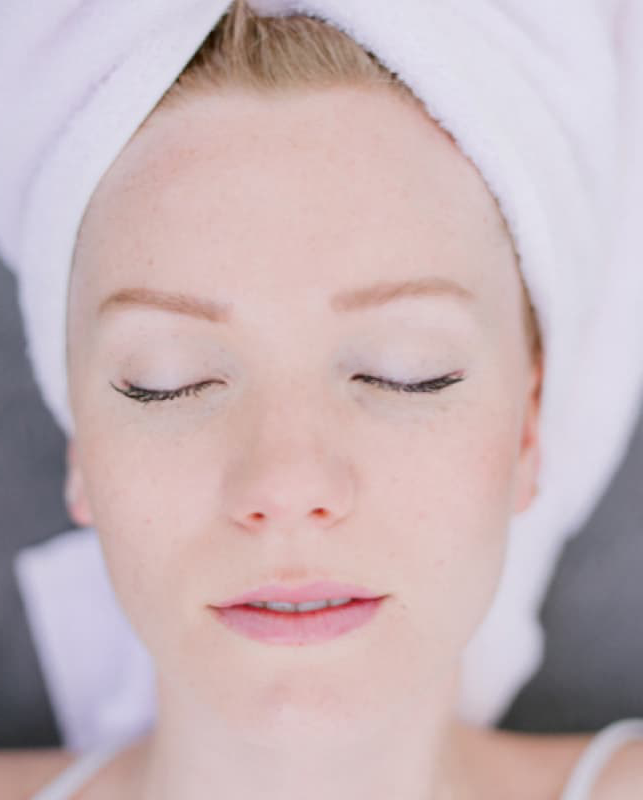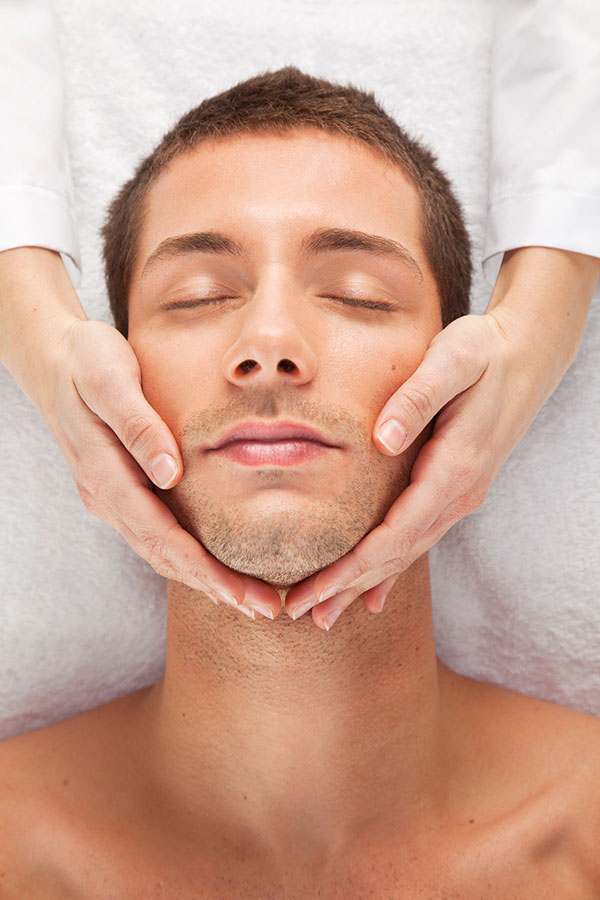 Facial Services
Facial Waxing (Pricing Varies)
Brow Tinting   ($25)
Facial Services
Facial treatments serve many benefits, including addressing early signs of aging, improving lymphatic drainage around eyes and jawlines, invigorating circulation of the face, rejuvenating skin, improving skin texture, and serving as a beneficial treatment for acne.
European Relaxation Facial
Designed specifically for your personal skincare needs.  This facial combines deep cleansing, toning, and hydration.  Your treatment will also include relaxing facial, neck, hand, and  scalp massage.
 60 Minutes ($85)
Anti-Aging Facial
This facial treatment utilizes Alpha Hydroxy and Glycolic Acid to loosen up dead skin cells and bacteria and improve the youthfulness of your skin.  The deep exfoliating effect will help reduce the appearance of fine lines and wrinkles.  (Not for sensitive skin)
60 Minutes ($85)
Acne Facial
The focus of this facial treatment is primarily on deep cleansing and extractions.  The extraction process releases any excess build-up of oil and cleans out clogged pores.  In addition, your treatment includes high frequency, a process that utilizes small currents to oxygenate the skin and kill bacteria and reduce enlarged pores.
60 Minutes ($85)
Signature Facial
Personalized for your unique skin type, this treatment includes a lemon cream scrub that exfoliates the face and hands and a multivitamin recovery facial mask. We also treat you to a relaxing face, hand, neck, and scalp massage.
60 Minutes ($85)
Gentleman's Facial
The gentleman's facial is geared for the specific needs that men have. A customized treatment includes deep pore cleansing, hot towels, exfoliation, a customized mask, and hydrating moisturizer. This facial helps repair the damage caused by daily shaving, skin sensitivity, dullness, and aging. This treatment includes a relaxing face, scalp, and neck massage.
60 Minutes ($85)
Dermaplaning
Dermaplaning is a skin treatment that uses an exfoliating blade to skim dead skin cells and hair from your face in an effort to improve the skin's surface and create a smooth and more youthful appearance. It is also referred to as micro planing or blading.
60 Minutes ($105) – Dermaplaning only
90 Minutes ($150) – Dermaplaning & Facial
Microdermabrasion
Microdermabrasion is a minimally invasive procedure used to renew overall skin tone and texture. It can improve the appearance of sun damage, wrinkles, fine lines, age spots, acne scarring, melasma, and other skin-related concerns and conditions.
60 Minutes ($105)
90 Minutes ($150)
New HydroGlow Facial
HydroGlow Red Carpet Ready
This is the next level, non-invasive skin-resurfacing treatment. The transformative power of the HydroGlow system starts in the signature wand that simultaneously exfoliates, extracts debris, and infuses the skin with customized professional-grade serums. Our vitamin C enzyme mask exfoliates the skin leaving it brighter and nourished. This is skin rejuvenation at its best with zero downtime and a glow that's ready for the Red Carpet!
60 Minute ($150)
HydroGlow Delux With Radio Frequency
Restore youthfulness and radiance with our ultimate HydroGlow anti-aging infusion facial. The radiofrequency treatment uses currents similar to the ones found in our body's electrical circuits to cause tissues to contract, which in turn safely tightens and increases its contour. The HydroGlow machine suctions the skin extracting and cleansing, while the radio frequency erases the appearance of fine lines, wrinkles, and other signs of aging. This age-defying facial is finished with our Ageless Resurfacing Mask, This mask has alpha and beta hydroxy acids which help reveal a smoother and radiant complexion.
*For sensitive skin, we replace the Resurfacing Mask with a Soothing or Hydrating Mask
90 Minutes ($200)
HydroGlow Clarifying Facial
The HydroGlow salicylic boost serum is used to exfoliate and remove dead skin cells and prevent acne, which improves overall skin health and appearance. It works to decrease swelling and redness in addition to clearing congested pores, so skin can heal. Willow bark extract, another essential ingredient in the formula, has anti-inflammatory properties that reduce the appearance of wrinkles, firms the skin, and evens skin tone. This is the perfect acne-fighting facial for anyone wanting clearer, softer skin.
60 Minutes ($150)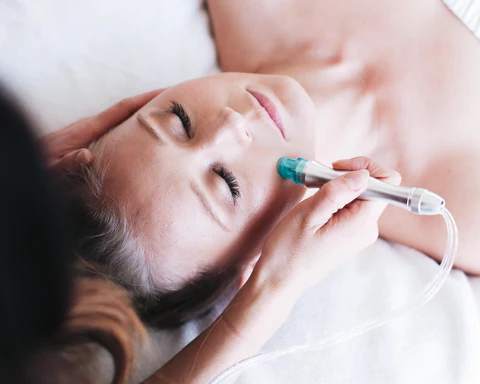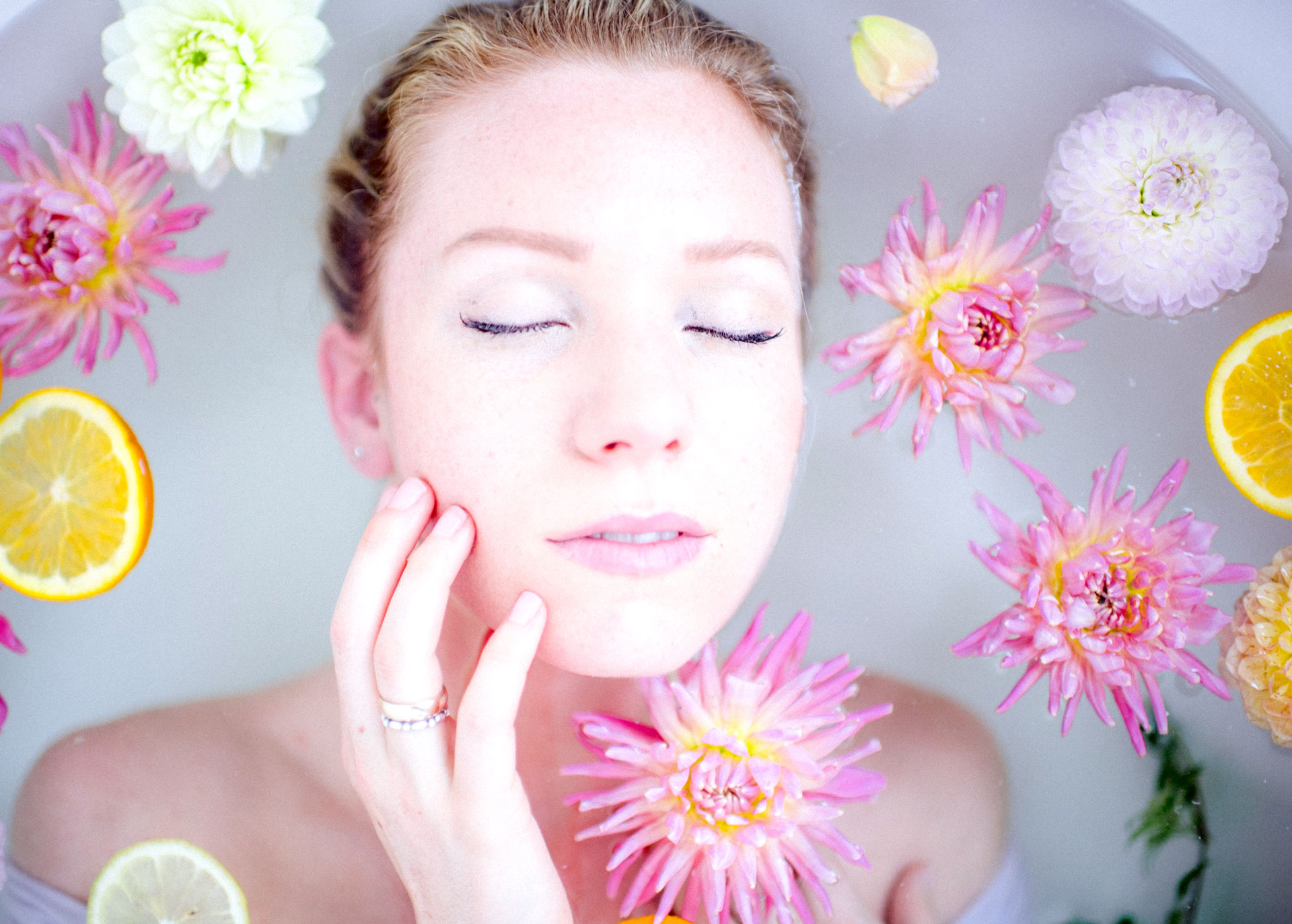 Therapeutic Medicupping
Unlike the traditional Chinese practice of heat cupping, Therapeutic Medicupping has been shown to have restorative and healing effects on the body by helping to improve circulation and soften the tissues so that a massage therapist can go deeper in their bodywork. Cupping behaves opposite to massage (where tissues are compressed and stretched with positive force) by using suction to lift restricted and fused tissue layers with negative forces (suction).
Some of the conditions for which Medicupping is widely-used used:
High blood pressure
Inflammation
Anxiety
Fatigue
Insomnia, Chronic headaches/migraines
Neuralgia
Rheumatism
Tight/Hardened/Scar tissues of the body
Chronic pain (ie. Back Pain, TMJ, Plantar Fasciitis)
Fibromyalgia
Deep muscular issues
Stagnant lymph/Edema
Bursitis, Tendonitis, and other inflammatory conditions
Sluggish colon and Irritable Bowel Syndrome
Pre/Postoperative conditions
Athletic stress/Injury
60 minutes  ($110)
90 Minutes  ($165)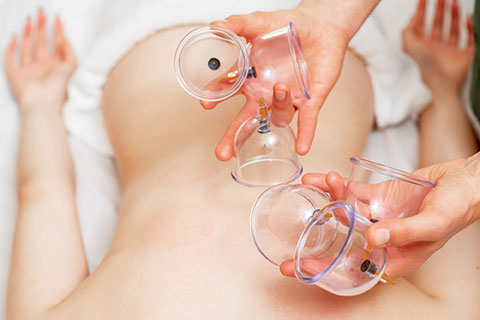 * image may not reflect exact equipment used
Medicupping Focused Session:
Upgrade your Massage to include some Medi-cupping
60 Minute Massage that includes
15 minutes of Medi-Cupping (

$95)

30 minutes of Medi-Cupping  ($100)
45 minutes of Medi-Cupping ($105)
90 Minute Massage that includes
15 minutes of Medi-Cupping (

$140)

30 minutes of Medi-Cupping (

$145)

45 minutes of Medi-Cupping (

$150)

60 minutes of Medi-Cupping (

$155)

75 minutes of Medi-Cupping (

$160)
* Medicupping sessions must be scheduled so equipment is available. Charges are based on the number of minutes of cupping needed in addition to Speciality Massage pricing only. These services can not be added to a Relaxation or Combination Massage.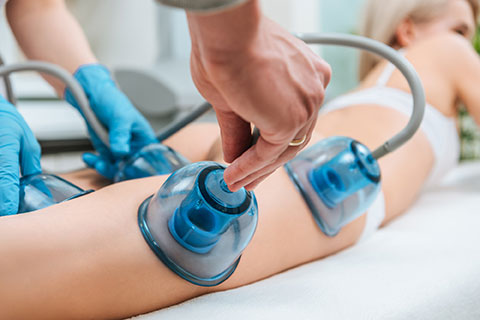 * image may not reflect exact equipment used
Benefits are accumulative and a series of sessions are recommended.
60 Minutes ($110)
90 Minutes ($165)
Cellulite Reduction with MediCupping
Lymphatic MediCupping Vacuum Therapies have proven to be incredibly effective approaches to face and body contouring services. Excess weight is often not fat but a stagnant overloaded lymphatic system trapping toxins and excess fluids in the facia, vertical bands of connective tissue that attach to the underside of the skin. Studies have shown that 78% of stagnant lymph can be re-circulated with lymphatic drainage treatments.
Vacuum therapies, such as MediCupping, are a safe non-invasive and effective approach to expand and release the lymphatic system, opening up restrictions and shifting the polarity and pH of the tissue to support the body's natural ability to find and re-establish homeostasis.
This subtly powerful procedure is transforming the way we approach cellulite reduction, healthy weight loss, detoxification, and body sculpting with noticeable, immediate, and long-lasting effects.
What to Expect with MediCupping
What to expect with MediCupping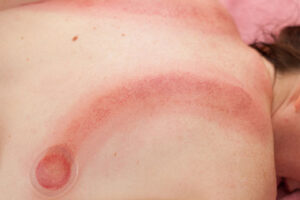 With the first, and consecutive treatments, a slight reddening on the skin's surface may appear, either as a ring mark or as bands where the cup has been slid over the area. The degree of the cupping mark will depend on the length of treatment and the time and strength of the suction used during the process. This process is not painful, and should there be discomfort, it is important to indicate this to your therapist.
To improve the healing or cupping marks faster, arrive at your session well hydrated.
Cupping marks last anywhere from a few hours to several days. The more often you receive cupping for the same issue, the lighter the marks will be. It is normal for the cupping marks to fade within 10 days of treatment. Your age and skin sensitivity will be indicators to the therapist about your treatment.
It is not recommended to get these therapies prior to events or travel where you are expected to reveal the areas treated. It may draw attention as it is possible to experience what looks like bruising as the cupping areas recover from the stimulation.
After-Care from MediCupping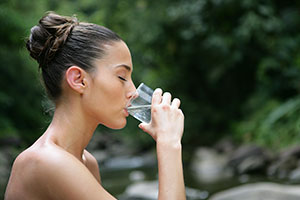 Because the body's lymphatic system is being stimulated and toxins are released (much like deep tissue massage therapy) it is important to HYDRATE to support the body's efforts to flush toxins.
Do not consume caffeine, alcohol, sugary foods and drinks, dairy, and processed meats. These foods slow down your body's ability to process the treatment.
Do not shower immediately after cupping (wait at least 4-6 hours)and keep the areas covered and warm.
Avoid alcohol.
Avoid intense exercise
Do not get any other bodywork for at least 48 hours after a cupping session.
It is not surprising to feel fatigued or "flu-like" symptoms the next day. Again, the body is flushing stagnant toxins and buildup from your system that was released after your MediCupping therapy.
Take it easy, HYDRATE, get extra rest, and practice excellent self-care.
Who should NOT have MediCupping?
Please discuss any concerns or conditions you have with your therapist before treatment. Good communication is critical to ensuring your treatment best fits your needs, and that the results you are expecting are achieved.
You should not get treatment if:
You are on blood-thinners
You have skin conditions or very thin skin
You have recently had a bad sunburn
If you bruise easily please let your therapist know
If you are an energetically depleted person – as MediCupping can have a sedating effect on the body and release stored toxins that may increase fatigue.
You have areas with varicose veins
You have a compromised immune systems
Additional Conditions Treated with MediCupping
Inflammation
Unexplained Weight Gain
Cellulite
Swelling
Lymphedema
Scars/Scar Tissue
Chronic Fatigue
Lyme Disease
Lupus
Pre and Post Surgery
Tendonitis
Chronic Fatigue
Fibromyalgia
Pain
Breast Congestion
Prostate Care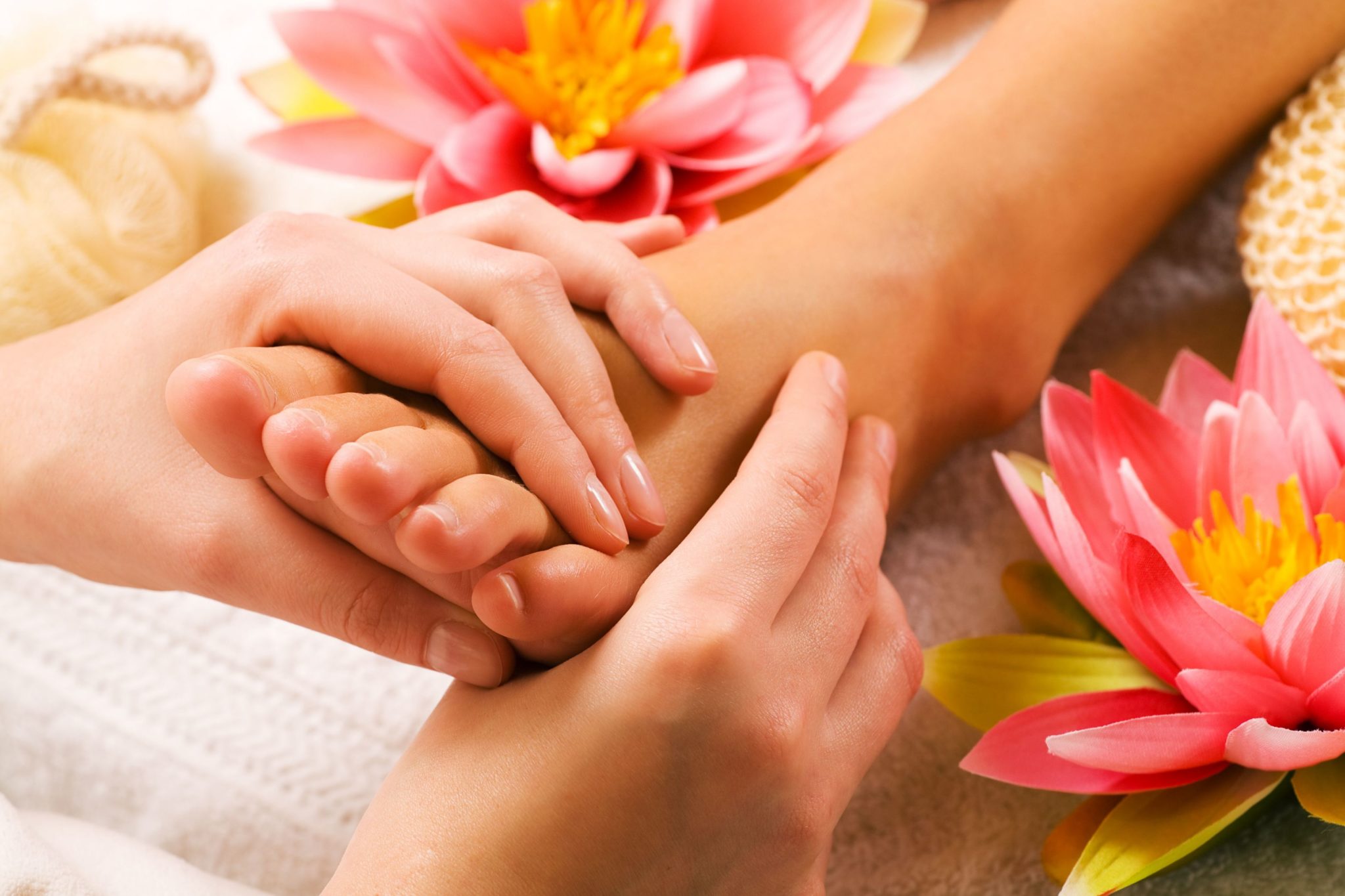 Gift Certificates
A great way to show your care for others is to gift them the experience of a therapeutic massage. We are happy to mail, email, or prepare certificates for pick up. If are able to call ahead for gift certificates it is appreciated, so we can have them ready for you when you arrive. This is especially important during the Holidays when our front desk is extremely busy.  We don't want you to have to wait if possible!
We look forward to serving your loved one!
Spa Day Experiences
We love when you are ready to treat yourself or a group to a special experience! We love to organize a special package for birthdays, bridal showers, wedding parties, couples, and other events. These special packages can be tailored to include hors d'oeuvres and libations.
Call for information on how we can helpmake your event unforgettable special!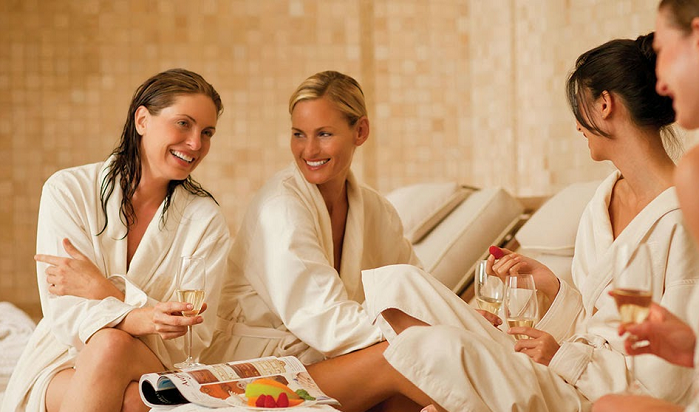 Testimonials
What They Say

Dr. John Viverito
I have been going to Safety Harbor Therapeutic Massage Center for over 25 years. I started therapeutic massage because of chronic low back pain which started when I was a teenager. Heather is my primary therapist and her approach has given me great relief. The therapists are professional and effective!
I am a Pediatrician and have referred families to the Safety Harbor Therapeutic Massage Center a number of times and received only positive feedback. They all received relief.
The atmosphere at Safety Harbor Therapeutic Massage is professional, peaceful, and quiet. I highly recommend Safety Harbor Therapeutic Massage.
Santis Squitiro
"I am so grateful that my brother recommended that I come to see you 8 years ago!   You never fail to have me feeling better within the hour on your table.  I had been living with back pain since I was 27 years old, and now with monthly massage, I have been pain free for the last 8 years.  What a great find you are!  Most things that are good for you are usually things you don't want to do!  Not true with your treatment!  I  look forward to coming every month and it feels great! "
Marliss Jones
"Thanks for over fifteen years of providing excellent massage therapy for myself, family, and friends that I have recommended.  The office is very relaxing and sets the mood for a wonderful massage.  You are always professional and welcoming to your clients.  People have tried to offer other therapists in the area over the years, but the comfort and care given by Safety Harbor Therapeutic Massage Center keep the clients returning week after week.  Thanks for helping to keep me moving, out of pain, and relaxed."
Laurel Foster
"This business definitely deserves the recognition of #Businessoftheyear!! I've been going here for years. I love the friendly staff, especially Peggy at the desk and my massage therapist Megan! My favorite thing about them is that you get the whole hour. And the massage is out of this world! I also love that they respect your desire to either talk or not talk.  The location is perfect too. Right on downtown Main Street so I can shop, walk or grab a bite to eat or drink before or after my massage. Sometimes I make an afternoon of it. I highly recommend Safety Harbor Therapeutic Massage Center!"
Sandie Guthrie
"I took advantage of a 90 min special and it was one of the best days of my life! Just walking into the front office was an intimate and relaxing experience. The colors, decor, mood, and reception staff made me feel so welcome! Melissa took extreme care to address my ailments, but also provided such helpful info to help me prevent further injury to my body in my daily routine. I've had massages for years, this was definitely one of my all-time most relaxing and beneficial. Thank you, thank you."
Tina Doland
Absolutely amazing! So friendly and welcoming! The atmosphere is so calming and relaxing, and everyone is genuine and happy to see you! Felicia is my therapist; she does IASTM with Hawkgrip therapy tools!!! After our first session, I had a major increase in my mobility. She worked out knots and tight spots I didn't realize I had. Felicia is outstanding and you'll get the best massage of your life. There are no words to express other than AMAZING!!! I didn't think it was possible to feel this good and so many benefits for my body.  I get 90 minutes and there's no turning back!!!
Rebecca Pikos
I LOVE this place!! I have seen various massage therapists at Safety Harbor Therapeutic Massage Center, and they are all equally amazing in their own unique way. Michael has great firm pressure for deep tissue massages, and he has a knack for finding all the problem spots! Felicia is so knowledgeable about variable therapeutic techniques and will have your problem areas feeling much better when you leave. The other therapists are equally as good, professional, and talented. As a dentist, I have been getting massages for years, so I know a good massage when I get one! Their prices are VERY reasonable, their front desk is friendly, and the office is always clean. I would highly recommend them.
Karen Stewart
Positive: Communication, Professionalism, Quality
I have been a client at Safety Harbor Therapeutic Massage #BusinessoftheYear for several years now. The facility is warm and welcoming and very clean. The staff is also warm and welcoming and very professional. I usually purchase a package which is very reasonable. I schedule my massages with Brenda who is very thorough and relaxing. I have also never had to wait and we finish right on time so scheduling is easy. I thoroughly enjoy my massage time and always look forward to the next visit.
Jacqui McCurdy
Bliss! Peace-filled relaxing ME time! My stress filled days are often in need of some 'release'. I can TOTALLY understand why Safety Harbor Therapeutic Massage Center received the #Business of the Year award! I have been a customer for over 15 years and have found this business to be consistent in all aspects. Consistently excellent therapists who strive for MY best experience. Consistently excellent in cleanliness and great relaxing atmosphere which you feel immediately upon entering the office. It literally feels like a calm wave of peace washing over you. Thank you for being there when I needed my 'knots' knocked out! You have a customer for life!
Heidi Blaine
I have been going to the Safety Harbor Therapeutic Massage Center for 8 years. The experienced massage therapists are the best I've found not only for relaxation but for specific needs due to an injury, and pain from many sources. I buy the 60-minute packages regularly and try to go once a month or more. It is my husband's "go-to" gift for me for any occasion. The new location is relaxing clean and safe. If you haven't gone you owe it to yourself to book an appointment today. Their computerized system of booking an appointment reminding you of your appointment and the ability to easily make changes is so convenient. So what are you waiting for, ask Santa for this gift this year.
Julie Smith
I have had two sessions here and there are not enough words to convey how amazing they are!!! The attention to detail is impeccable!! I had a session with Mark and another with Melissa and both were outstanding! I have a medical condition and Melissa actually took the time to research it before my massage and Mark was awesome as well. The young lady at the front desk is wonderful! So friendly and helpful. I had a late appointment and they left a glass of water with a sticky note with my name on it! Heather answered my email and all of my questions well after 8 pm and still responded early in the morning to confirm my appointment. Honestly, they take customer service to a whole new level I love this establishment and I will be telling my friends! If you want a massage these folks are the real deal!
Lisa Kerosky
I'm so happy and thankful that my Orthopedic doctor recommended massage therapy and Heather for my neck injury from work. Heather is truly the best and has taken such good care of me and all my neck and shoulders issues. I highly recommend this place and the atmosphere is very welcoming, relaxing, and peaceful. Five stars!
Amy Callaghan
I've been a client of Safety Harbor Therapeutic Massage Center for going on 10 years. Heather, the owner, is always gracious and concerned with providing the utmost quality care. She hires THE best therapists in the Bay Area. Many have been with her for years which provides consistency and trust for us clients. Each one specializes in their areas and will accommodate any need. I am ever so grateful to know that they will work me in anytime I need it.
Claire Ullery
It starts at the beginning while calling to make an appointment and speaking to the delightful, charming, and helpful assistant Peggy. She's happy to help, giving descriptions of each therapist to help a new client decide on the best fit for them. The office is serene even while busy, offering naturally infused water or herbal teas. The facility smells clean and fresh, and it will put you at ease immediately. Each therapist has their own unique style, of course, but each is highly educated, experienced, and skilled. You're in excellent care no matter who you choose! When I am there I am able to completely tune out the world, my problems, and have my physical discomforts addressed so that when going back into the world I feel totally refreshed and renewed. I am an LMT myself and I've tried many different therapists, but SHTMC is my #BusinessoftheYear as it is the one place that I ALWAYS return to. AND, when I'm not able to accommodate my personal clients, I refer to them there. Give them a try, you'll be so happy!
Extend Your Self Care
Massage Packages
Save $15 off 3 services. Mix and match services however you like. Your package credit stays on file, never expires, and you can share them with friends and family. (*No package pricing on 30-minute sessions)   
RELAXATION
Three - 60-Minute Sessions ($195)
Savings = $65 for each session
Three - 90 Minute Sessions ($315)
Savings = $105 for each session
COMBINATION
Three - 60-Minute Sessions ($225)
Savings = $75 for each session

Three - 90 Minute Sessions ($345)
Savings = $115 for each session

SPECIALTY/DEEP TISSUE/SPORTS
Three - 60-Minute Sessions ($255)
Savings = $85 for each session

Three - 90 Minute Sessions ($390)
Savings = $130 for each session