We Have Openings Just For You
Scheduling
We Individualize Your Care
In order to schedule you with the most fitting therapist for your specific needs, we like to speak with you directly, so we have important information prior to booking your appointment.
Please Call Us to Book Your Appointment
727-669-0905
Please leave a message if you get our voicemail
If we don't get right to your call it is usually because we are on another call or assisting another client in checking out at that moment.  We look forward to giving you the same individualized attention as quickly as possible.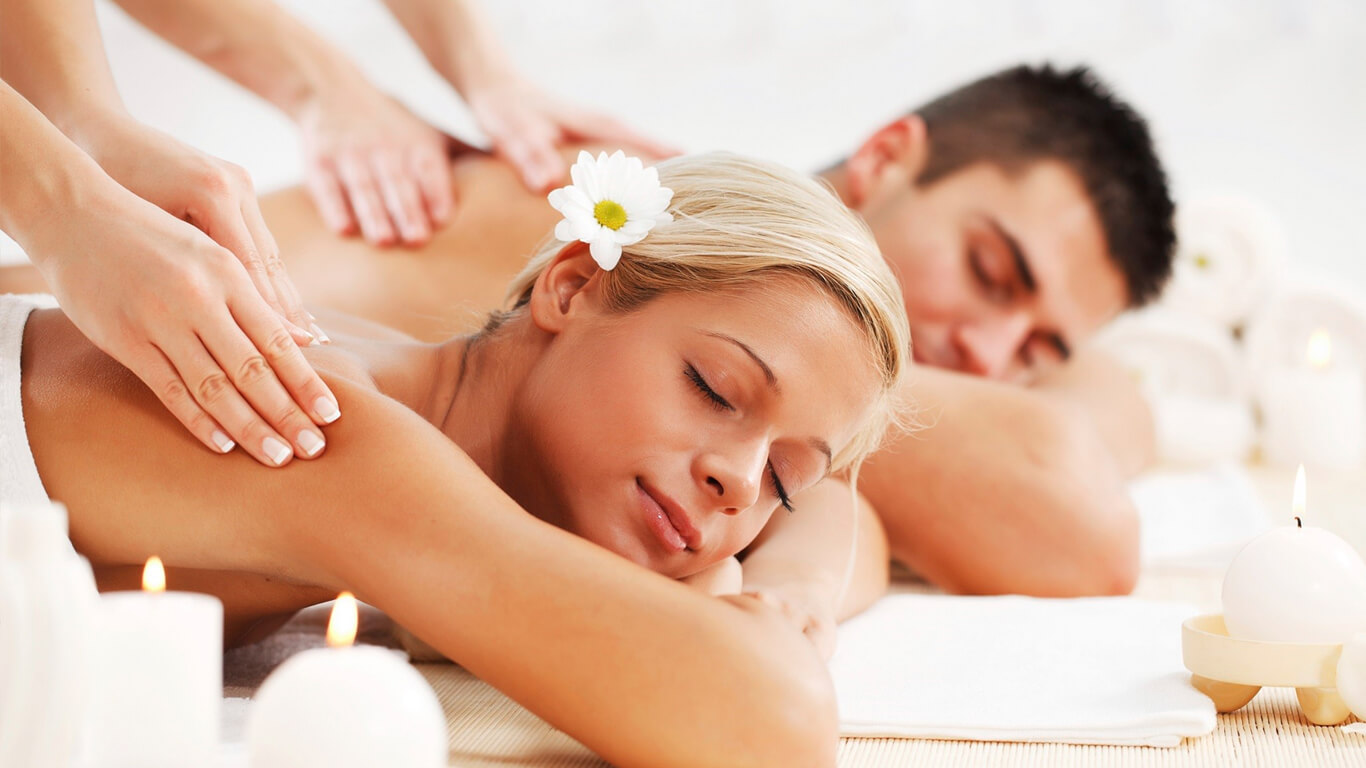 Availability (Walk-Ins)
As a highly regarded and busy practice, we often have our rooms booked with therapists/ aestheticians. We would love to take walk-ins, however, we encourage our clients to call for availability, both so we can accommodate therapeutic needs with the right therapist/ aesthetician, and also to manage our scheduling for safety and timing.  Same-day appointments are available, but please call ahead if you can!
Getting Here & Good to Know
Directions and Parking
We are located between 5th and 6th Avenue, directly on Main Street, in beautiful downtown Safety Harbor. We are on the South side of the Street, directly above the Chop Shop and The Happy Salmon restaurant.
Take 5th Avenue to go behind our building to find our parking lot. Parking on the street in front of the building is available as well. Our elevator is in the center of the building. Take that or the stairs to the 2nd floor and our signs will guide you to us.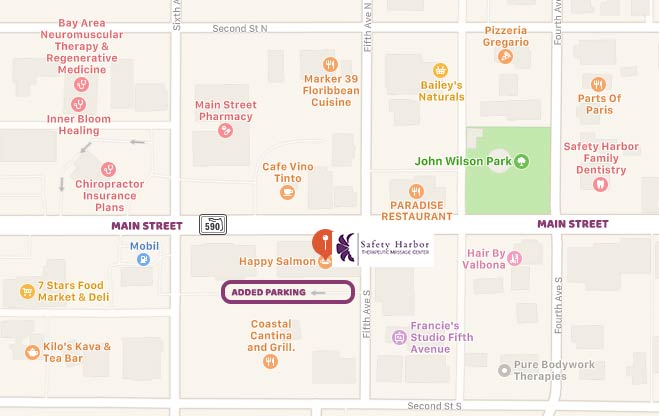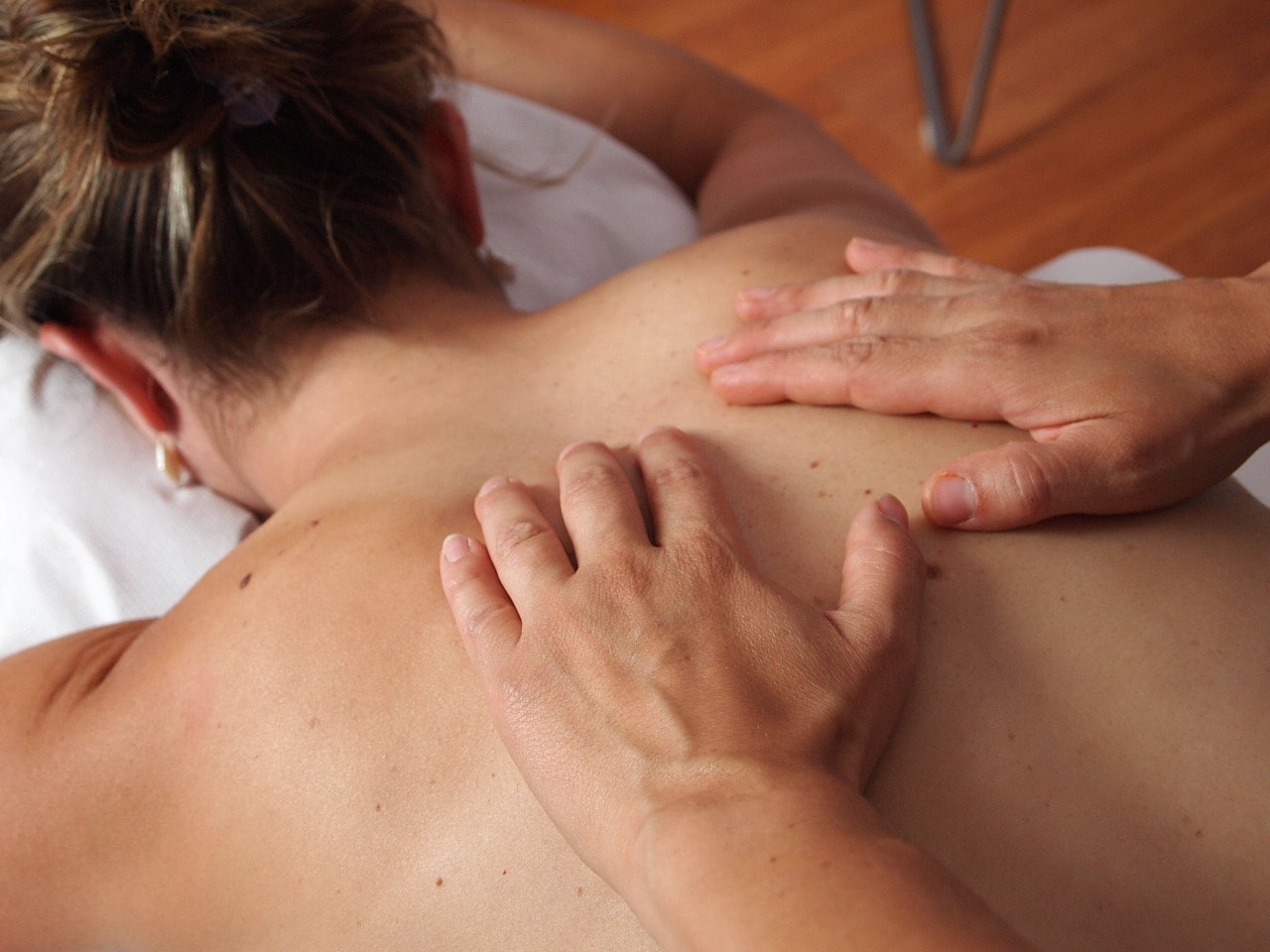 Cancellation Policy
We understand that unanticipated events happen occasionally in everyone's life. In our desire to be effective and fair to all clients and staff,  the following policies are in place:
Individual Appointments
24-hour advance notice is required when canceling single appointments and 48 hours is required for multiple appointments. This allows the opportunity for someone else to schedule an appointment and supports our therapist's schedules. If you do not allow us 24 hours of advanced notice you will be charged a $40 fee for your appointment. This amount must be paid prior to your next scheduled appointment. If you have a prepaid package it will be deducted for that visit.
* For less than 2 hours' notice of cancellation or rescheduling, 50% of the fee of the service booked will be charged.  Charges must be paid prior to scheduling any future appointments.
Groups
For groups of 3 or more, we require 48-hour notice for cancellations.
No-Shows
Anyone who either forgets or consciously chooses to forgo their appointment, for whatever reason, or provides less than 2-hour notice, will be considered a "no-show." They will be charged 50% of the service booked for their "missed" appointment according to the same 24-hour advanced notice requirement above.
Late Arrivals
If you arrive late, your session may be shortened in order to accommodate others whose appointments follow yours. Depending upon how late you arrive, your therapist will then determine if there is enough time remaining to start a treatment. Regardless of the length of the treatment actually given, you will be responsible for the full session. Out of respect and consideration to your therapist and other clients, please plan accordingly and be on time.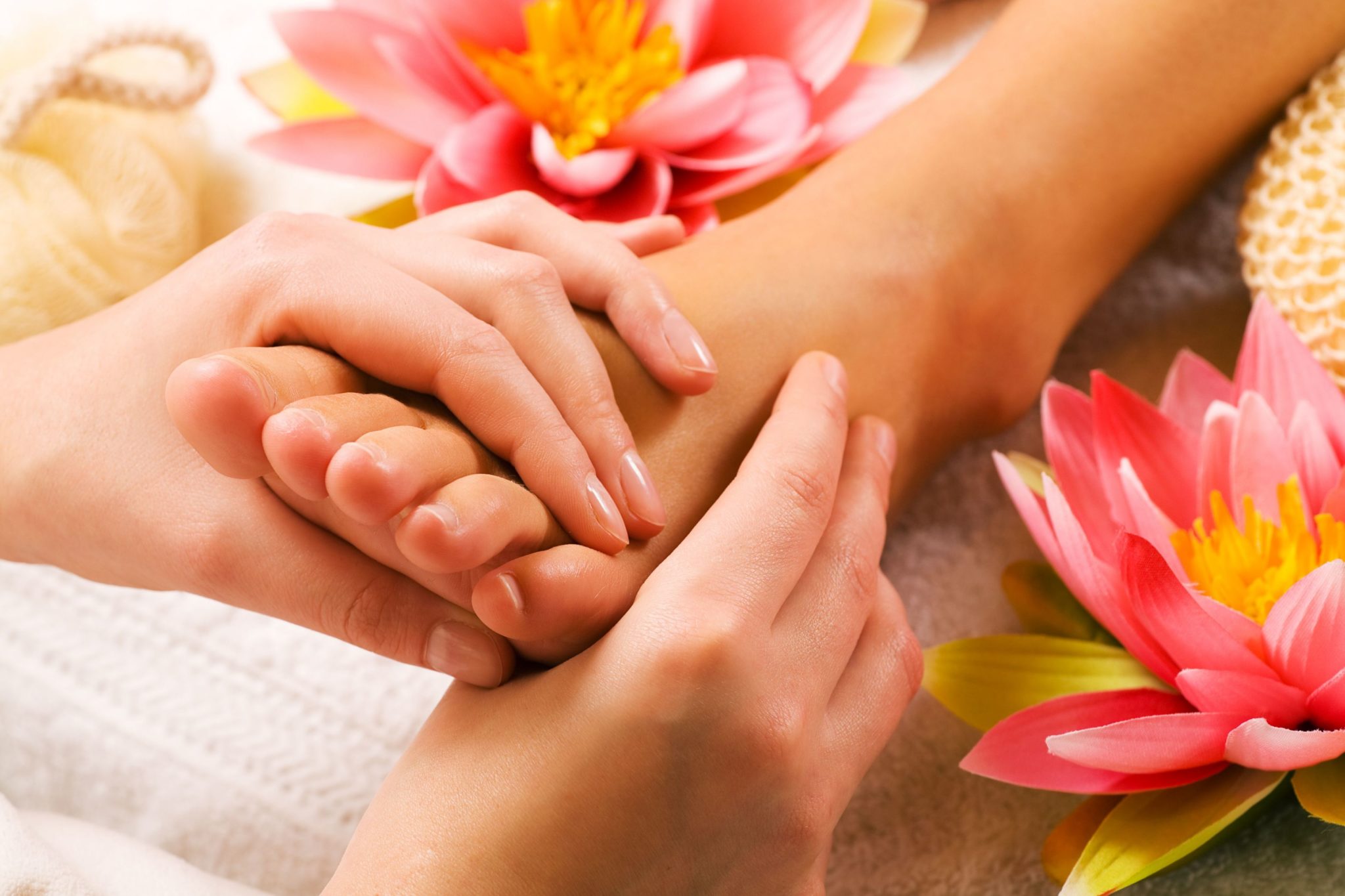 Gift Certificates
A great way to show your care for others is to gift them the experience of a therapeutic massage. We are happy to mail, email, or prepare certificates for pick up. If are able to call ahead for gift certificates it is appreciated, so we can have them ready for you when you arrive. This is especially important during the Holidays when our front desk is extremely busy.  We don't want you to have to wait if possible!
We look forward to serving your loved one!
Extend Your Self Care
Massage Packages
Save $15 off 3 services. Mix and match services however you like. Your package credit stays on file, never expires, and you can share them with friends and family. (*No package pricing on 30-minute sessions)   
RELAXATION
Three - 60-Minute Sessions ($195)
Savings = $65 for each session
Three - 90 Minute Sessions ($315)
Savings = $105 for each session
COMBINATION
Three - 60-Minute Sessions ($225)
Savings = $75 for each session

Three - 90 Minute Sessions ($345)
Savings = $115 for each session

SPECIALTY/DEEP TISSUE/SPORTS
Three - 60-Minute Sessions ($255)
Savings = $85 for each session

Three - 90 Minute Sessions ($390)
Savings = $130 for each session