OUR VISION
We have been providing therapeutic massage treatment in our relaxed, tranquil atmosphere since 1995.  With ten very experienced Licensed Massage Therapists, all trained in advanced massage techniques, you can be sure your session will leave you feeling relaxed, refreshed, and rejuvenated.  If you are having specific areas of concern or ongoing pain, we will work out a treatment plan to get you on the path to pain-free living.  We look forward to meeting you and tailoring a massage session specifically for your individual needs.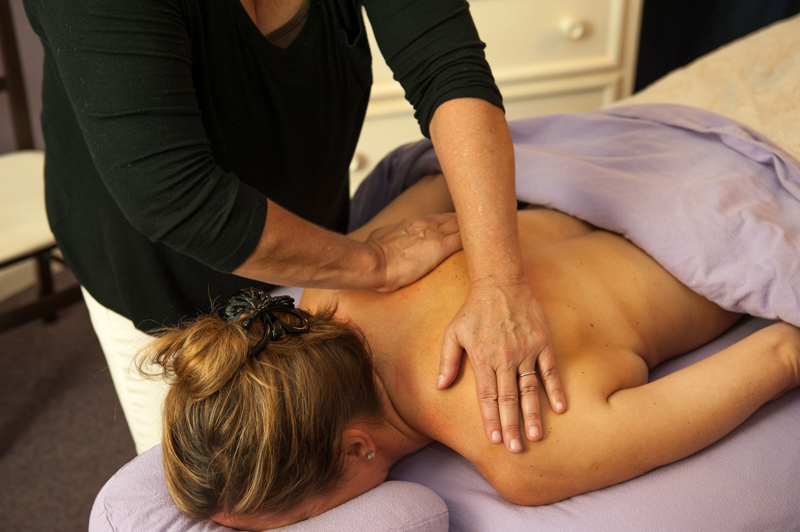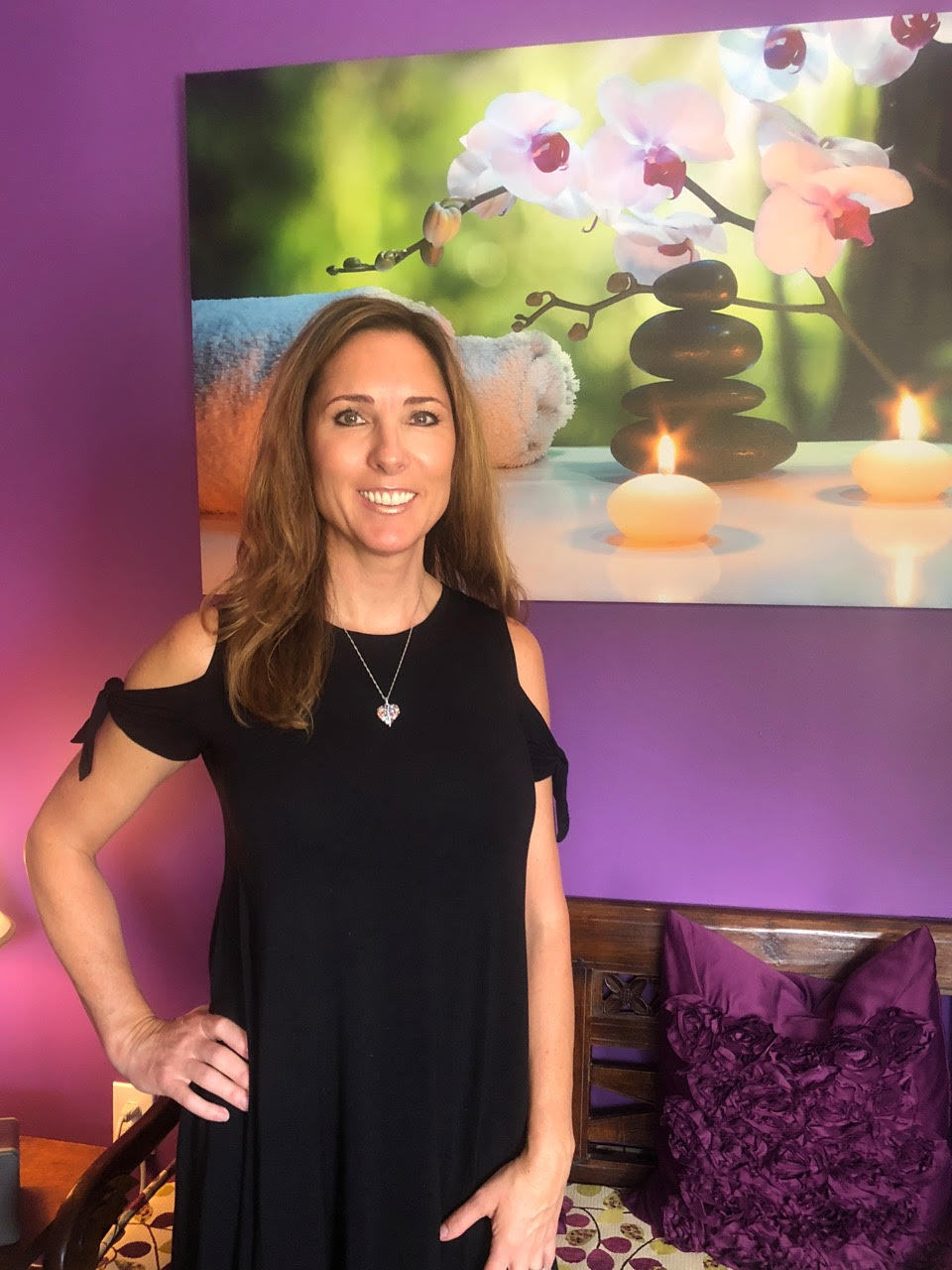 Heather S. Kuczer, (LMT/Director MA#15920) opened Safety Harbor Therapeutic Massage Center in 1995.  With a Bachelor's degree in Communications from Southern New Hampshire University, she continued her education in Florida at the Suncoast School of Massage.  Licensed in 1994, Heather continued to advance her education specializing in therapeutic techniques including Neuromuscular Therapy, Myofascial Release, Muscle Energy Technique, Deep Tissue/ Sports Massage, and Prenatal Massage.
Heather decided to enter the field of Therapeutic Massage after experiencing years of back and neck pain herself.  After going the standard medical route for years, with no relief, it seemed to make more sense to her to find the root cause of the problem, instead of just treating the symptoms.  This is what her team of therapists do each day as they assist their clients in achieving a better quality of life and pain-free living.
After moving from Rhode Island to Florida in 1992, Heather married her husband Dave in 1996.  They have been blessed with three beautiful children, ​Austin (22), McKenna (20), Christian (15).
"Our office works with a team approach.   We work together to achieve our clients' wellness goals.  So we always recommend that clients see more than one of our therapists, as each therapist has different areas of expertise to offer.  We hope every client feels the warm, welcoming atmosphere as they walk through our doors."    -Heather S. Kuczer, LMT/ Director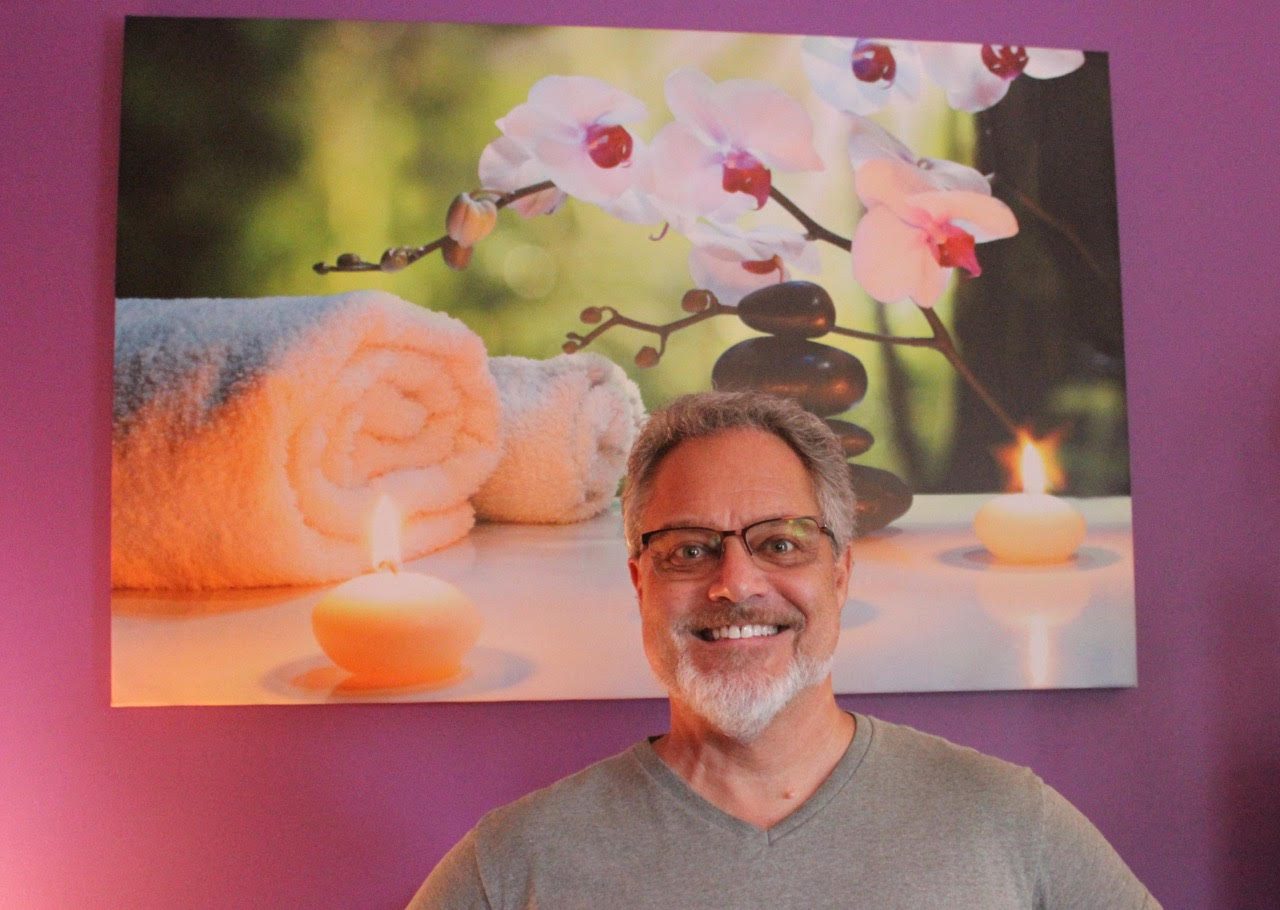 Mark Olsen, LMT 
License: #MA25291
Mark graduated from the Humanities Center of Massage in 1997 and has continued his education in therapeutic techniques ever since.  He is trained in Myofascial Release, Sports Massage,  injury rehab, and assisted stretching. Prior to joining or team in 2010, Mark worked with numerous doctors, chiropractors, and personal trainers.  For over two decades Mark has brought lasting relief to countless clients and he looks forward to helping more each day.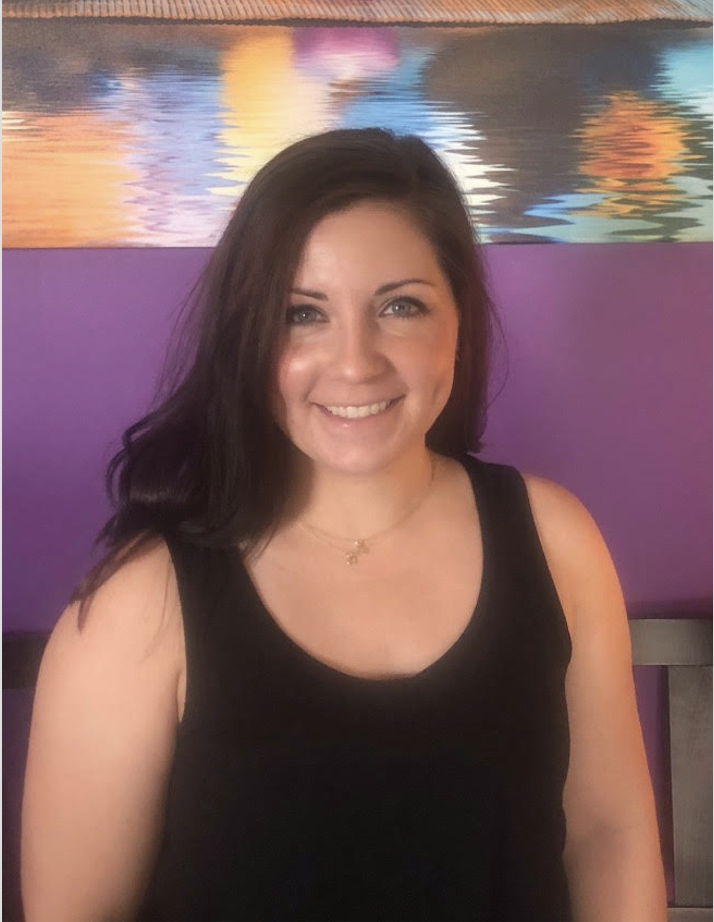 Megan Chafin, LMT
License: #MA84486
Megan is from Cincinnati, Ohio, and graduated from the Cincinnati School of Medical Massage in 2005. She has been practicing as a Massage Therapist for 13 years. She has had the privilege of working and learning within a Chiropractic setting for 10 years before moving to Florida. In therapeutic massage, the goal is to restore balance to the muscles and soft tissue, which can alleviate pain and stress. Megan specializes in massage techniques such as: Deep Tissue, Trigger Point, Myofascial, Neuromuscular, Pre-natal, and Swedish massage. She has experience working with pain associated with spinal dysfunctions and orthopedic issues that include disc herniation, bulging disc, spondylosis, rotator cuff injury, joint replacement and repair. She has also worked with many oncology patients and is currently expanding her education to specialize in massage for those going through cancer. Megan adapts to each individual's needs to apply the best healing touch for each client. She believes massage can be the missing link to someone's wellness and is an amazing tool to help your body self-heal.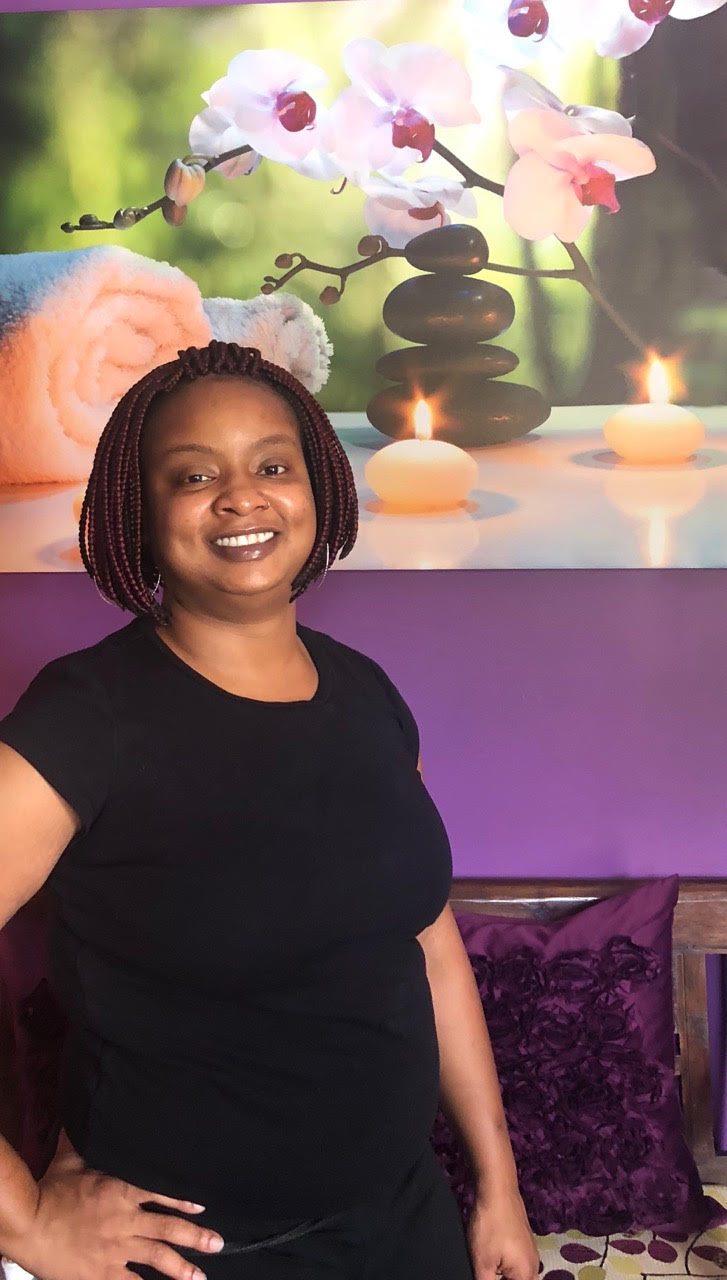 ​
Kandice Seay, LMT
License: MA46596
Born and raised in St. Petersburg, FL.  Kandice graduated from the Center For Wellness and Medical Professionals at Boca Ciega High School, class of 2000.  In 2005, she graduated from Florida Career Colleges as a Licensed Massage Therapist.    Kandice specializes in Deep Tissue Massage, Swedish Massage/ relaxation, Neuromuscular Therapy, Trigger Point Therapy, Prenatal and Postnatal Massage.  Kandice has had many years of experience working in Chiropractic clinics, massage centers, and spas.  When asked what she enjoys the most about massage therapy, she says, "I enjoy helping people relax and live with less pain and tension.  Life can be so stressful and hard enough. You should not have to go through it in pain."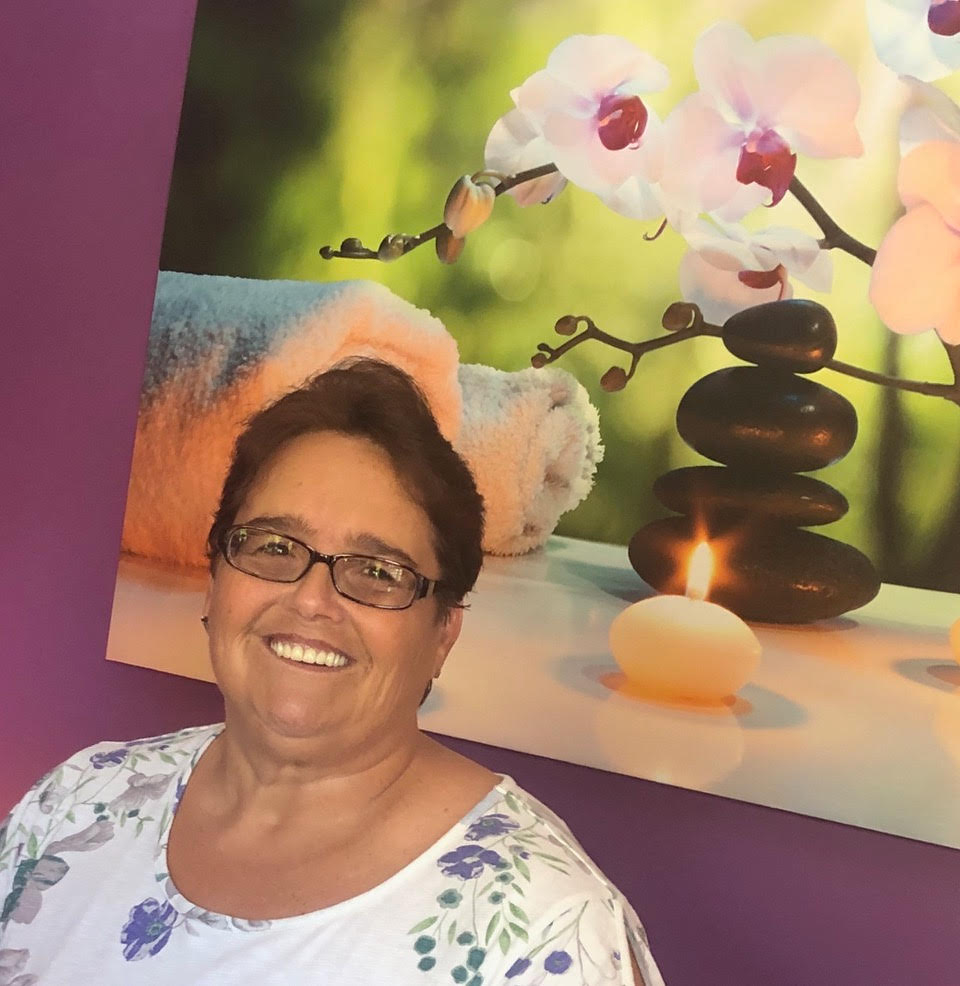 Brenda Keel, LMT
License: MA74705
Brenda has been licensed in massage therapy since 2013, after attending Everest University. Her areas of expertise include Deep Tissue massage, Sports Massage, Prenatal Massage, and Swedish/ relaxation massage. Brenda says, "It is so much more than providing relaxation to our clients. It is getting to the core of what the body is telling us and then treating that problem." Brenda believes that massage can be the key to pain free living and a better quality of life. She joined our team with several years of experience treating clients with chronic pain and tension.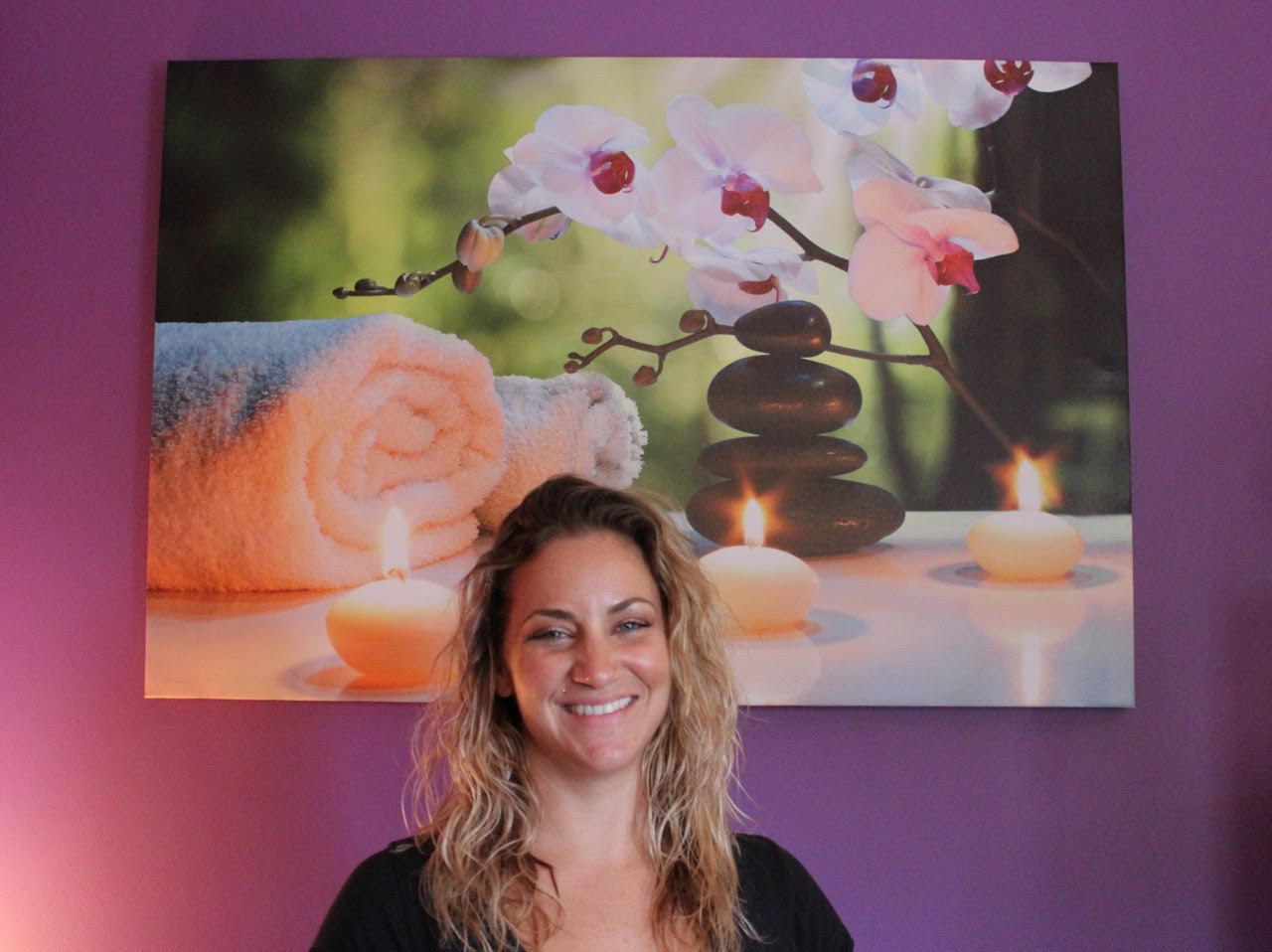 Kristen Pohe
License: MA40884
Kristen brings 14 years of experience doing therapeutic body work.  She specializes in deep tissue massage, neuromuscular therapy, sports massage and prenatal massage.  Kristen customizes each massage session for each client using a combination of modalities, so that all of their issues are addressed.   She can combine relaxing Swedish strokes with more specific work,  to make you drift away, while your areas of pain and tension are eliminated.  Kristen studied at the Humanities Center of Massage and graduated in 2004.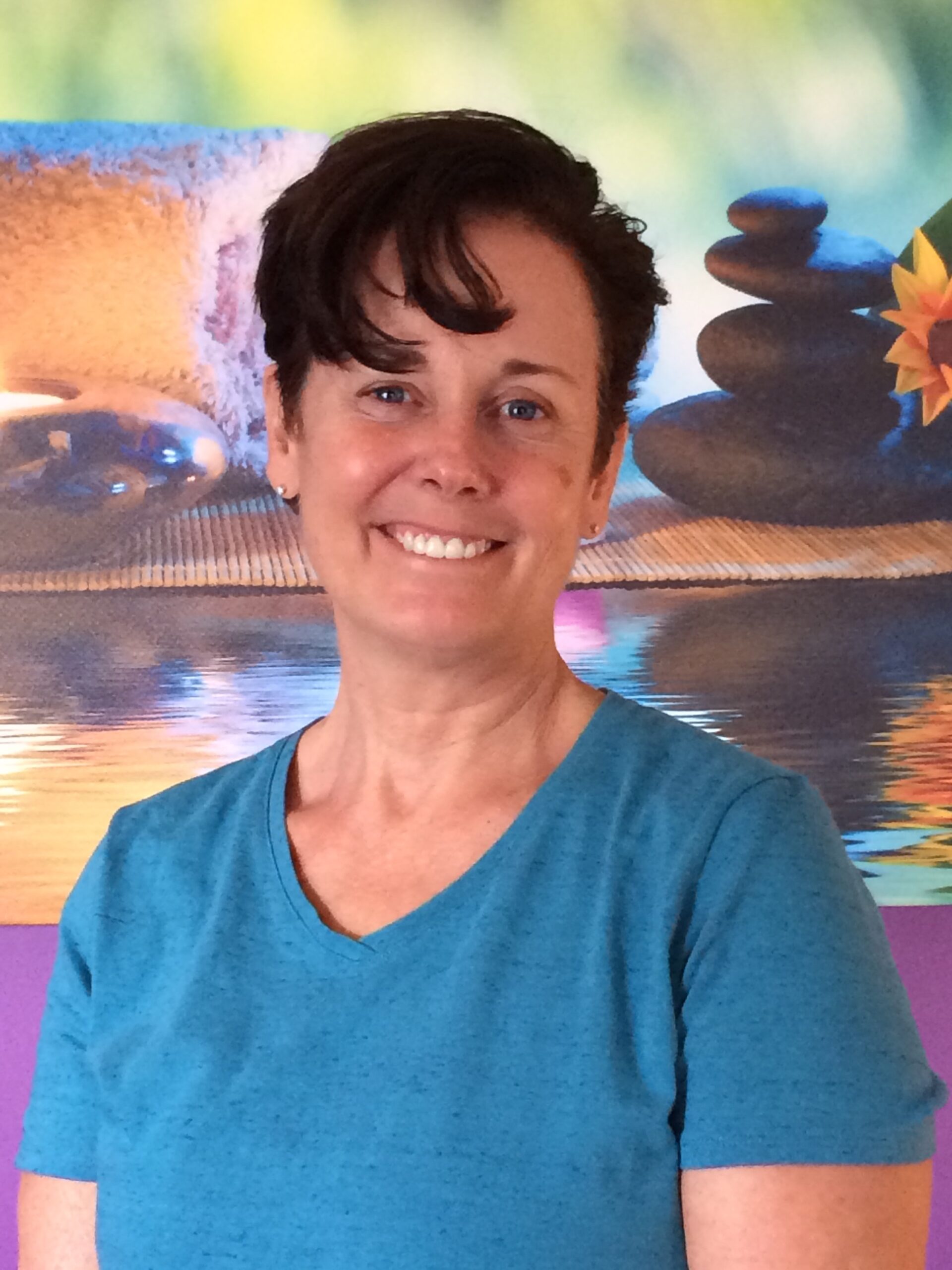 Melissa Colosi, LMT
License: MA51481
Melissa has been a Licensed  Massage Therapist since 2007 and is certified in Neuromuscular Therapy.  Melissa specializes in Sports Massage, Myofascial Release, Neuromuscular Therapy, Prenatal and Postnatal Massage, and Swedish Massage.  She listens to her clients' specific issues and visually assesses postural alignment to develop a proper treatment plan for each individual client.  Melissa is kind and empathetic and takes the necessary time to gather all of the information she needs to make sure each session is tailored to her client's needs.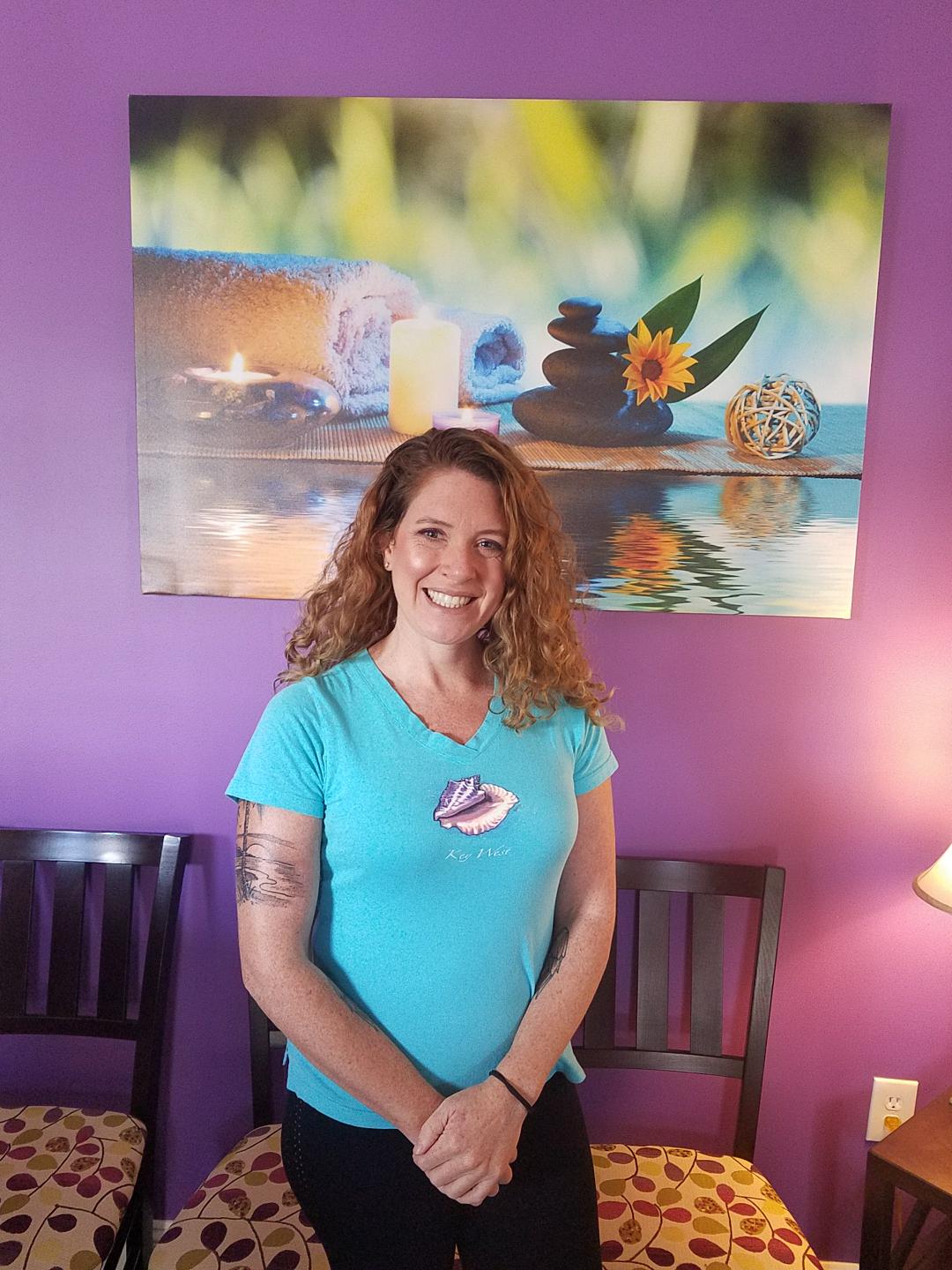 Dawn Doucette, LMT
License: MA91444
Dawn is a highly skilled therapist, committed to helping people live healthier lives through therapeutic bodywork.  She takes the time to gather information from her clients so that her treatments are custom designed for each client's needs on that particular day.   Dawn specializes in therapeutic techniques including Neuromuscular Therapy, Myofascial Release, Sports Massage,  Deep Tissue Massage, Prenatal Massage, and Swedish Massage.  Her clients love her warm, empathetic personality, as it shows her deep desire to help people.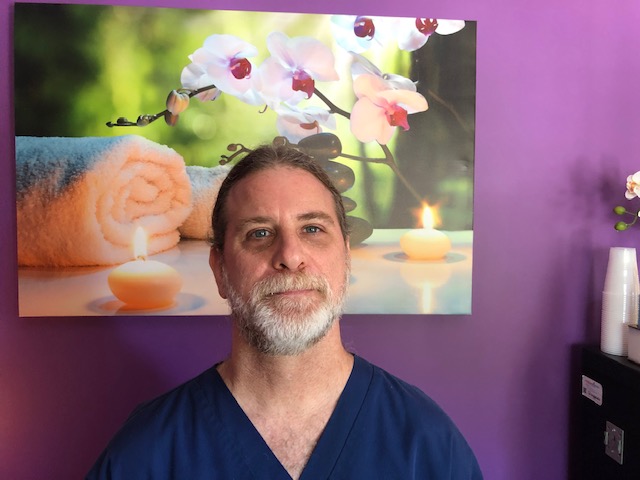 Michael has lived in north Pinellas Co. for 33 years and is a graduate of USF and Loraines Massage Academy in St Petersburg.  He is uniquely qualified to help gain relief for clients experiencing discomfort or pain from stressed, tight, and perhaps previously injured muscles.  Michael has exceptional touch, intuition, anatomy knowledge - and over 2 decades of massage practice which all combine for a wonderful and effective therapeutic massage experience.  Conditions of specialization include Headaches, tight Neck, Shoulder/Arm problems, Lower Back pain, and Hip/Sciatic soreness.   Got "issues"?  Michael can help relieve your discomfort utilizing a wide range of massage techniques customized to your needs with a gentle yet firm healing touch.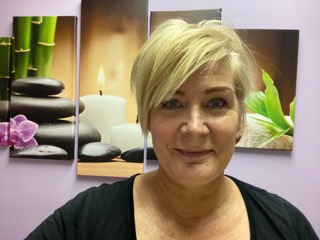 Cindy Bonnett
License: MA9471
Cindy offers over 20 years of experience as a Licensed Massage Therapist specializing in Deep Tissue, Myofascial Release, Neuromuscular Therapy, Prenatal and Energy Work through breathing. She's been successful in helping clients with acute and chronic hip and low back pain; disc and sciatic issues; frozen shoulder; as well as neck and cervical issues become pain-free and more functional. She has worked in various healthcare and wellness settings in conjunction with physicians and chiropractors as a part of a team approach to address the needs and goals for every individual.  In addition to being a Licensed Massage Therapist, she has earned numerous licenses and certifications centered on the complete health and wellbeing of a client, including Bachelor of Science and Physician Assistant (BSPA), and certifications in NLP and as a Motivational Coach (CLC-NLP and MC).  Cindy is very passionate about the connection between the mind and body and our ability to harness these connections to be healthy and happy.  Her years of experience performing therapeutic massage combined with her certifications and licenses give Cindy the opportunity to assist and support her clients in being pain-free, balanced, and feeling their best.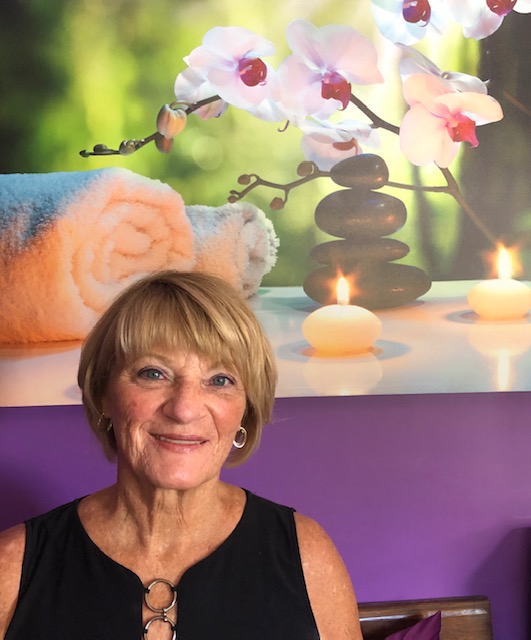 Karen Woods
License: MA50201
Karen graduated from the Downeast School of Massage in Maine in 1992. While in Maine, Karen practiced massage in chiropractic and spa settings.   After moving to Ocala, Florida, Karen established (2007) her massage practice focusing on the senior (65 plus) population. She also is a CEU instructor teaching Geriatric Massage to other Massage Therapists, Physical Therapists, and other healthcare workers.   Karen says " I have learned so much and loved every minute working with seniors; their knowledge, their insight, and their humor, and their history. Each of their needs is unique but so rewarding and all of it has enriched me as a person and as a Massage Therapist."
 After almost 30 years in practice, Karen utilizes many modalities including Swedish Massage, Deep Tissue Massage, Oncology Massage, Lomi-Lomi, Trigger Point Therapy, and Cupping to tailor each session for each individual client's needs.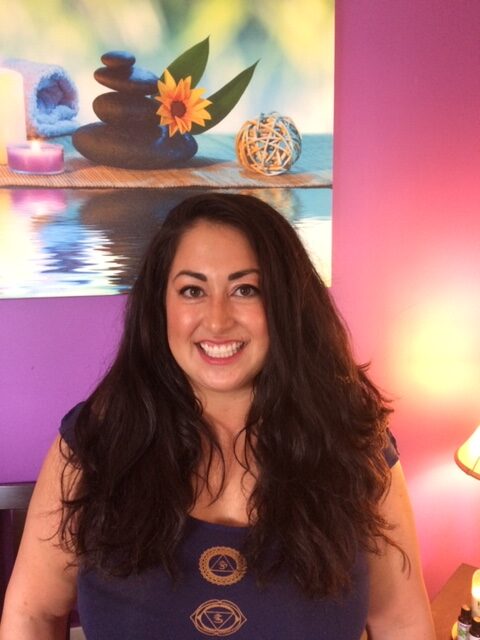 Felicia Kinnee
License: MA91490
Felicia graduated from the Aveda Institute of Beauty and Wellness in Milwaukee, WI in 2011 where she studied Eastern and Western styles of massage and Ayurvedic spa therapies.  Her areas of expertise are Deep Tissue/ Sports Massage, Myofascial Release, Trigger Point Therapy/ Neuromuscular Therapy, Lymphatic Drainage, Oncology Massage, Prenatal Massage, Cranial Sacral Therapy, Cupping, Energy work, breathing techniques and integrative massage.  Whether your focus is wellness, healing and recovery, pain management, or relaxation, Felicia uses multi-disciplinary massage and healing approaches to personalize sessions for her clients.  Her sessions can assist in connecting our Physical, Mental, Emotional, and Spiritual parts. "Your life is unique, and I want to provide you with massage therapy that helps you live your best life!" -Felicia